Deciding to be part of a clinical trial may be a new experience — both exciting and at times overwhelming. While each trial and every family's experience in a trial is different, there are some common elements many patients and their families should consider.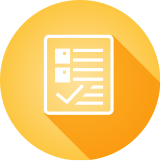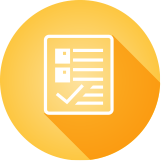 The trial
The length of the trial will vary, since each trial is different. Some are very short, while others continue for years to ensure long-term follow-up. You will be provided information regarding the length of the trial to help you decide whether or not to participate
You may make the decision to remove your child from the clinical trial, should you or your child's doctors feel it is appropriate or necessary
Any of your personally identifiable information gathered as part of the trial remains confidential
You may need to travel or stay in hospitals for tests and/or treatment
For information on a specific trial, you should review the informed consent document created for that particular trial, as well as other information provided to you by clinical trial site or investigator, which will outline the costs, reimbursement and compensation available for a study.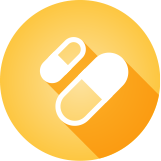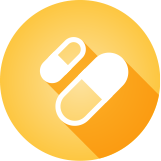 The medicine
Access to study treatment after completion of a clinical trial is not guaranteed. In many cases, study participants can continue to receive the investigational therapy in an extension of the original study, or in a separate, long-term study. However, this is not always the case. Ask about this when considering whether or not to take part in the study
Your child may be given a placebo — a pill or liquid with no active ingredients — and neither you nor his team will likely know if he is receiving the placebo or the actual drug
The investigational medicine may or may not be effective. Study medicines don't always work, which could be a source of frustration for your child, or make him feel as though he's failed. It's important to reinforce that all participation in clinical trials has value, even if the medication isn't ultimately approved for use
Your child may experience side effects, some of which are minor and some of which may be severe or unpredictable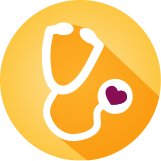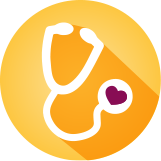 The team
Doctors, nurses, social workers, and other healthcare providers might be part of your child's treatment team and will monitor his health closely
Your child may have more tests and medical exams than he would if he were not taking part in a clinical trial
Your child's treatment team also may ask you or your child to do other tasks, such as keeping a log about his health or filling out forms about how he feels
As children with Duchenne get older and their disease progresses, their scores on the tests used in clinical trials may get worse. Talking about this with your child to reassure him that this is to be expected is very important, and may help alleviate negative emotions
Tests in Duchenne muscular dystrophy trials
In addition to physical exams, blood draws, scans, and interviews, Duchenne trials may have a variety of other tests, such as those that measure muscle strength and endurance.
Common measurements used in clinical trials for Duchenne: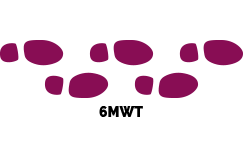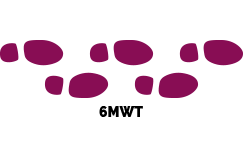 6-Minute Walk Test (6MWT)
The 6MWT is a test that has been used in clinical trials to determine how far a person can walk in 6 minutes on a hard, flat surface, which helps doctors measure strength and endurance. It is typically measured in meters.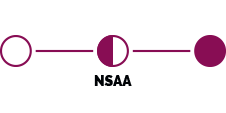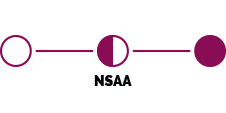 North Star Ambulatory Assessment (NSAA) 
The NSAA evaluates a patient's ability to perform 17 everyday activities, such as standing, walking, rising from the floor, hopping, jumping, climbing and running. Each task is rated using a simple scale:
2 = 'Normal' - no obvious modification of activity
1 = Modified method, but achieves goal independent of physical assistance from another
0 = Unable to achieve independently
Interpreting test scores
While every child with Duchenne is unique, by looking at the results in a group of treated children and comparing those results with children who have not been treated, doctors may be able to see whether the medicine is working.
Finding a Duchenne clinical trial
Your doctor or genetic counselor is always the best place to start when considering possible clinical trials. Additional sources of information include: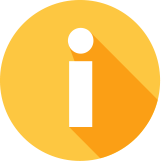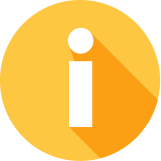 ClinicalTrials.gov: The government's central repository for all clinical trials in the United States. Simply search by "Duchenne muscular dystrophy" and all related trials will be listed
DuchenneConnect: A Parent Project Muscular Dystrophy (PPMD) website that often lists recent clinical trial information in their Clinical Trials section
Pharmaceutical companies: If you happen to know that a specific pharmaceutical company is investigating a treatment for Duchenne, you can always go to their website for more information on ongoing clinical trials. For information about Sarepta trials, please visit our website