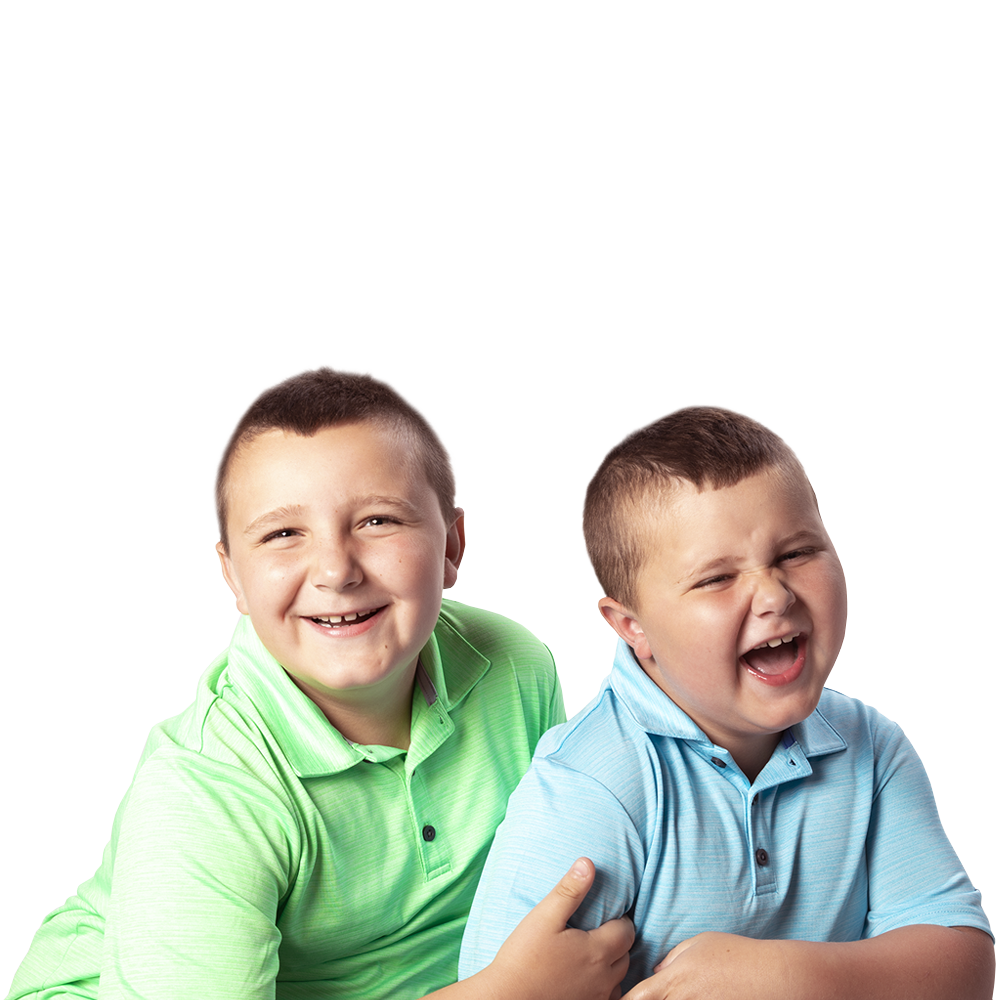 FINN, living with Duchenne,
and his brother.
Drug Development and FDA Approval
The effort required to bring a new drug candidate from the research laboratory into clinical use is prolonged, complex, and unpredictable. Most drugs that undergo early-stage testing in animals never even make it to human testing and review by the FDA. The drug candidates that do make it to human testing must undergo a thorough, multi-step evaluation process designed to evaluate not just the effectiveness of the drug, but everything from clinical trial design to the severity of adverse effects, to manufacturing conditions.
Let's take a closer look at drug development and the process the US Food and Drug Administration (FDA) generally follows to better understand how new potential medicines are evaluated.
Discovery and Preclinical Testing
THE FDA
The FDA's role is to evaluate data on an investigational drug and determine whether it should be provided to patients. The FDA aims to ensure that drugs work, and that their health benefits outweigh their known risks. It also provides doctors and patients the information they need to use medicines properly.
10%
of drugs that enter clinical
testing are ultimately approved
DRUG COMPANY

Scientists discover a new compound with the potential to become a meaningful medicine.
Drug company tests the drug on animals to learn more about its safety and how it works.



IND SUBMISSION
Drug company submits an Investigational New Drug (IND) application to the FDA with key information including:
What the drug is made of and how the company plans to manufacture it
Results from animal testing
Plans for testing the drug in humans (clinical trials)

IND REVIEW
FDA works to ensure proposed clinical trials:
Do not place participants at extreme risk or harm
Provide informed consent and protection for participants


After the FDA reviews,
clinical trials can begin.

If the FDA approves the IND,
clinical trials can begin.



Measuring Outcomes
All clinical trials have "endpoints." Endpoints measure the desired outcomes of the trial, which are often the benefit of a medicine to a patient.
Two types of endpoints are typically used:
Clinical endpoints are generally the most reliable way to measure response in clinical trials. They directly measure the ability to feel better, function better, or live longer. In DMD clinical trials, tests that are frequently used to measure response to a treatment include the 6-Minute Walk Test (6MWT), which measures strength and endurance, and the North Star Ambulatory Assessment (NSAA), which measures the ability to perform everyday activities.
Surrogate endpoints are often biomarkers that are used instead of clinical endpoints in some clinical trials. A biomarker is a physical, biochemical, or genetic characteristic that can be objectively measured.
The results from clinical trials are included in a package that is submitted to the FDA as part of the drug approval process.
Company submits a New Drug Application (NDA) or Biologics License Application (BLA), including the results of all clinical trials as well as manufacturing and label information, to the FDA.
NDA/BLA Acceptance and Review
60 days later, the FDA decides if it will accept the NDA/BLA application.
10 Months for drugs that offer major advances in treatment or provide a treatment where there was none
or
6 months to review the application for drugs that offer only minor improvements over current treatments
Inspects the facility where the drug will be manufactured
Reviews and approves the label for the drug to make sure it includes important information healthcare professionals and patients need to know.
Can the approval process be shortened?
The FDA may be able to approve a drug more quickly if it is for rare or serious diseases. Available options include:
Fast track is a process designed to help shorten the time it takes to develop and review drugs that treat serious conditions and fill an unmet medical need. It allows early and frequent communication between the drug company and the FDA to help resolve questions and issues quickly.
The FDA can speed up the development and review of a drug if evidence from early clinical trials shows that it is a substantial improvement compared with other available treatments. The evidence can include the effect of the drug on serious symptoms, or how it provides life-saving benefits.
A priority review means that the FDA will aim to take action on an NDA within 6 months (compared with 10 months under standard review).
An FDA regulation that allows early approval for drugs that treat serious conditions or address an unmet medical need. Approval may be granted based on a surrogate endpoint—a measure that reasonably predicts how well a drug may work. Confirmatory trials are required to verify that the drug has clinical benefit to patients.
Postmarketing Safety Monitoring
After a drug has been approved and is on the market, the drug company continues to monitor its safety for months and years after approval and submits this information to the FDA.