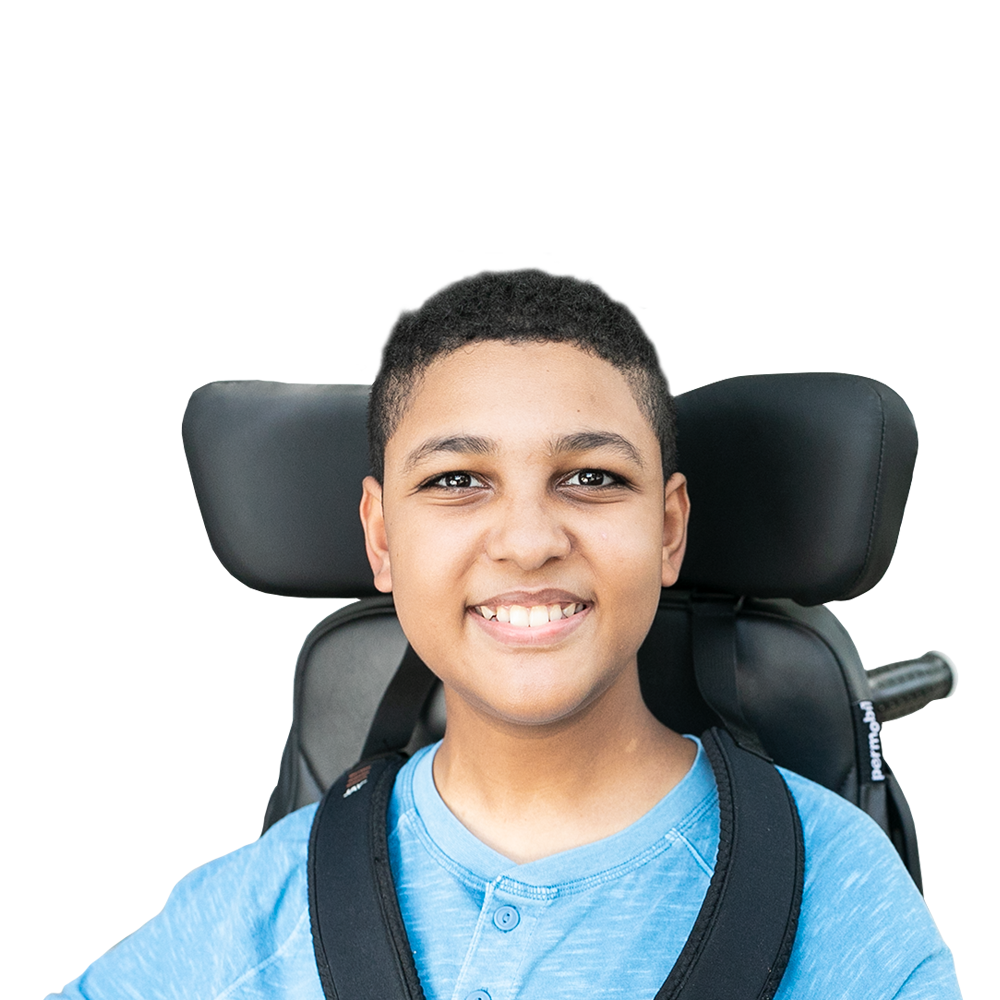 CALEB, living with Duchenne.
School is an important part of any child's life, and it's crucial that children with Duchenne receive adequate support and accommodations in the classroom. Children with Duchenne will generally be eligible for 2 forms of support: an Individualized Education Plan (IEP) and/or a Section 504 plan. Even if a child's symptoms seem mild and easily manageable, an IEP can still be helpful in ensuring your child's continued success in school.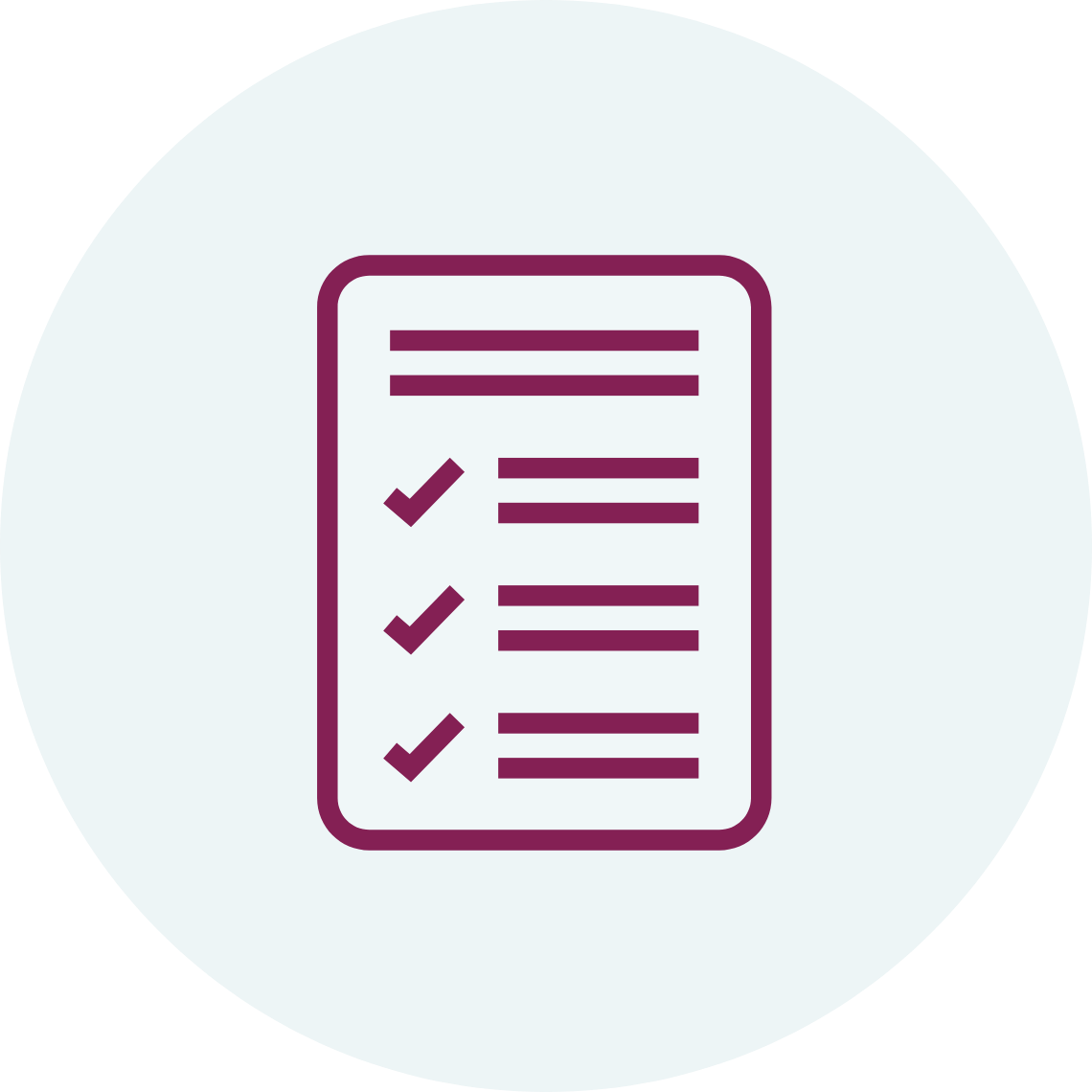 The Individualized Education Plan (IEP)
An IEP is a document that outlines the goals, services, and support plans for a child with a disability or special needs such as Duchenne. The plan is individualized for each child and is developed collaboratively by teachers, a psychologist or social worker, school administrators, health professionals, and parents. Because parents know the day-to-day needs of their child better than anyone else, their role is essential.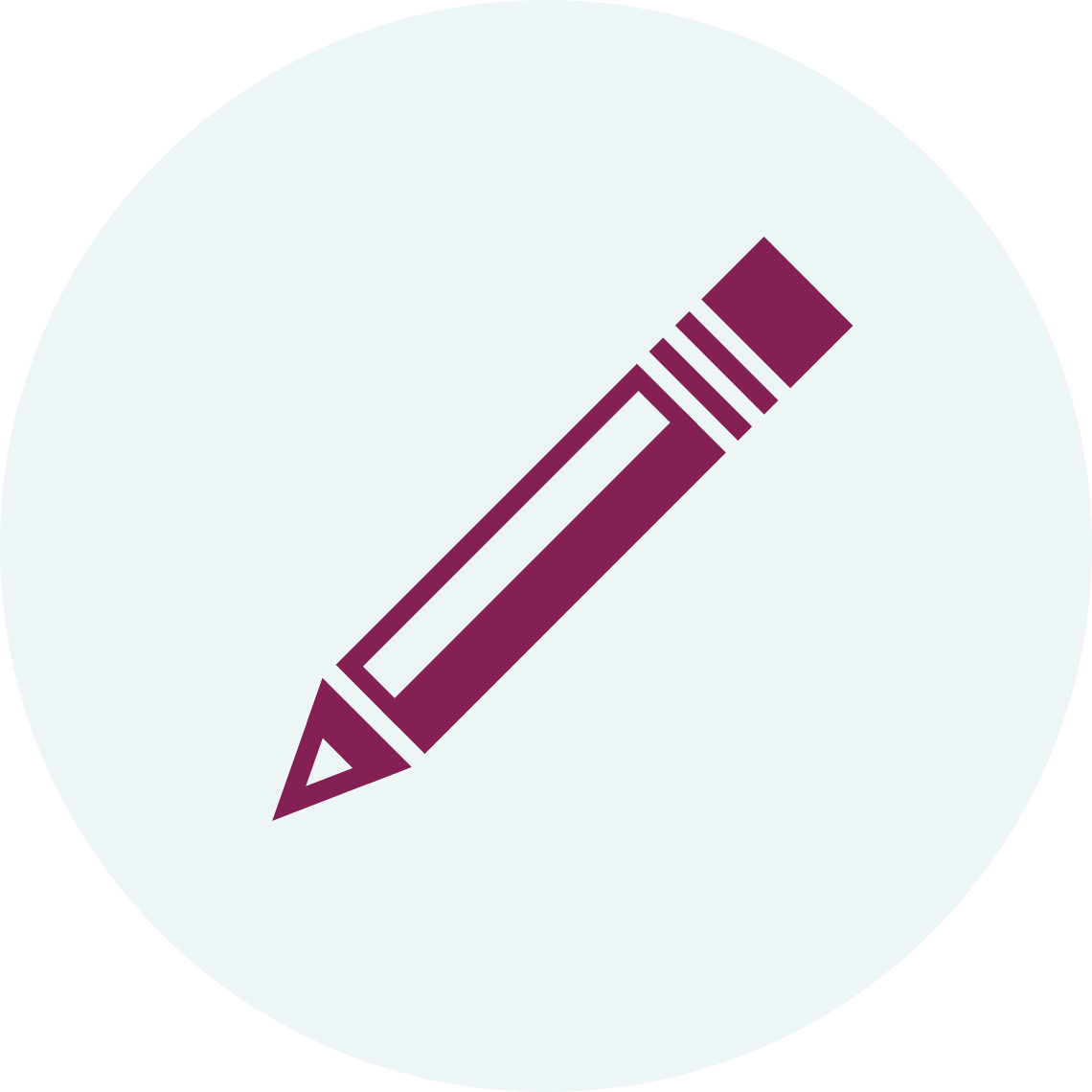 IEP for Duchenne
The IEP is written following a detailed assessment of the child and is updated yearly. An IEP for a child with Duchenne should address the following areas:
Educational goals
Basic information about Duchenne and how it progresses
How Duchenne may impact different curriculum areas
Any accommodations required for academic success
Any accommodations required for access, physical and motor activities, etc.
Any assistive technology, specialized software, or assessments required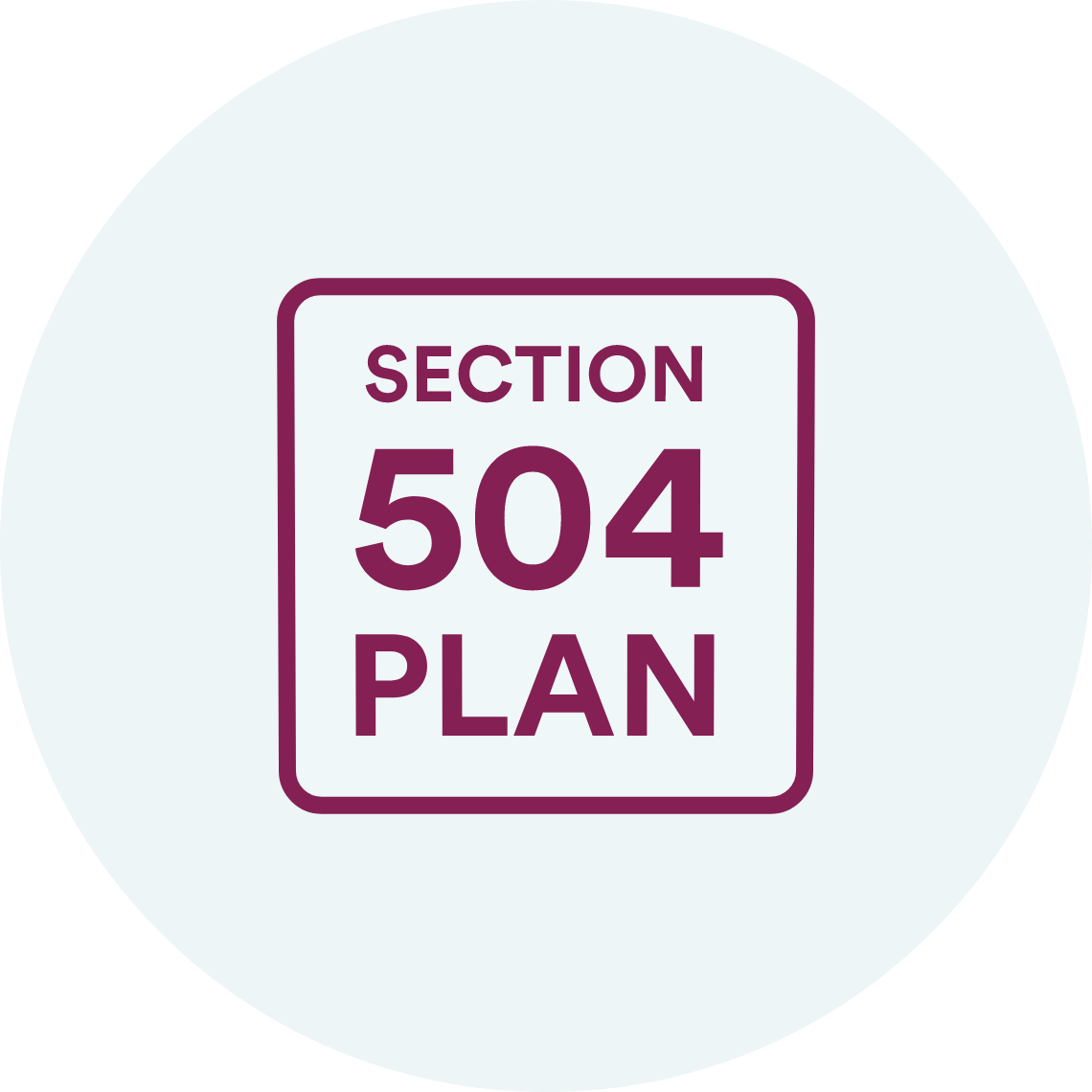 The Section 504 Plan
The Rehabilitation Act of 1973 is a federal law that contains a section designed to protect the rights of individuals with disabilities. Also known simply as Section 504, the law applies to any programs or activities that receive federal financial assistance
A 504 plan ensures that students with Duchenne (or other disabilities) can have full access to the same educational opportunities as other children
Ask your child's teacher or school administrator if you believe a 504 plan is needed. You can also consult the Community Resources section of this website for advocacy organizations that can provide useful advice in this area.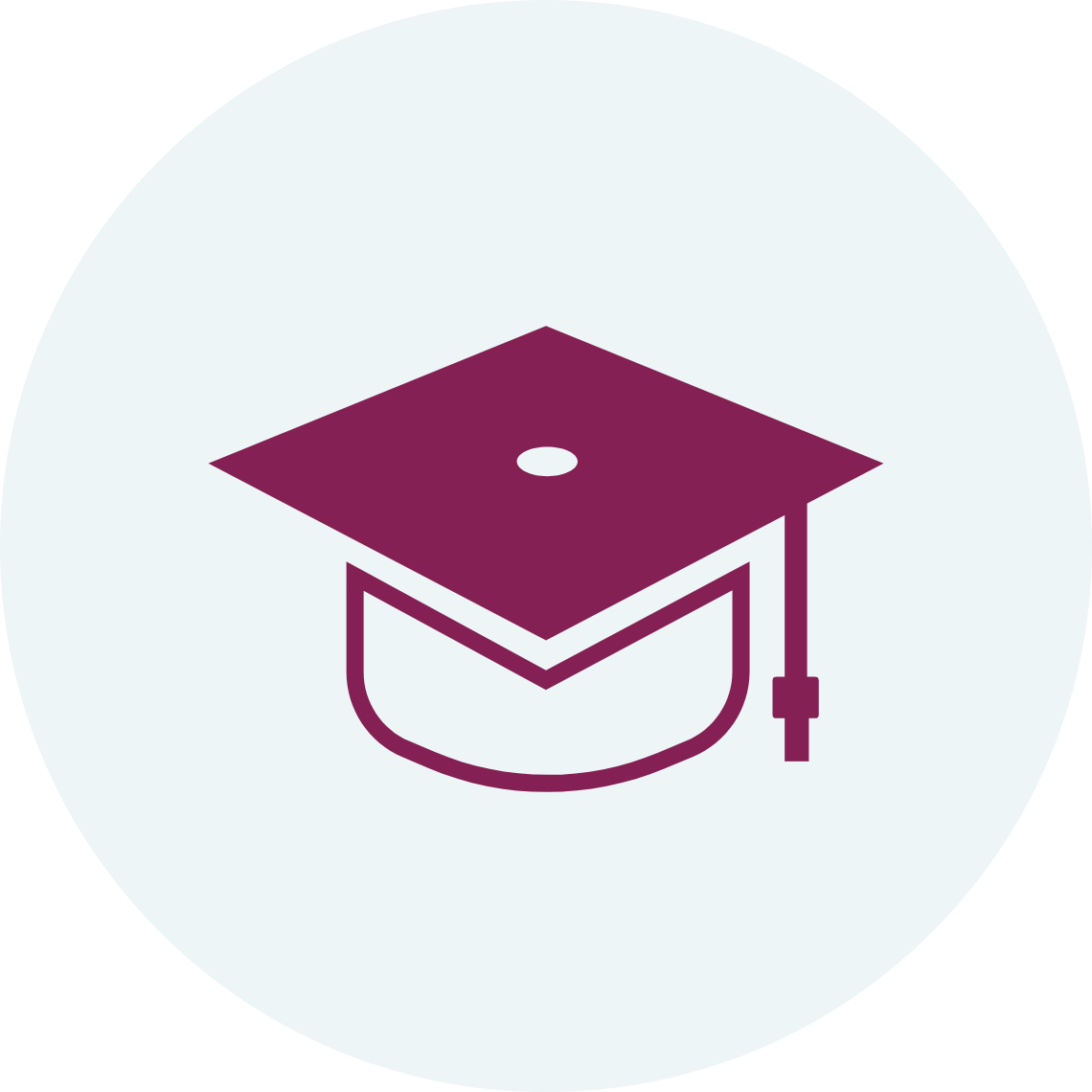 Education Beyond High School
College or education beyond high school is an attainable goal for individuals with Duchenne. As with any student, it is helpful to consider and talk about this possibility early in the student's academic career. A student's guidance counselor can be an important source of information and support.
Many colleges and universities have an office or resource center for students with disabilities. These centers serve a number of important functions, including:
Assessing and documenting a student's disability, and identifying needs
Planning for reasonable accommodations
Identifying appropriate resources, technology, and education for the individual, eg, support services such as academic aides and notetakers
Fostering greater independence through appropriate information and self-advocacy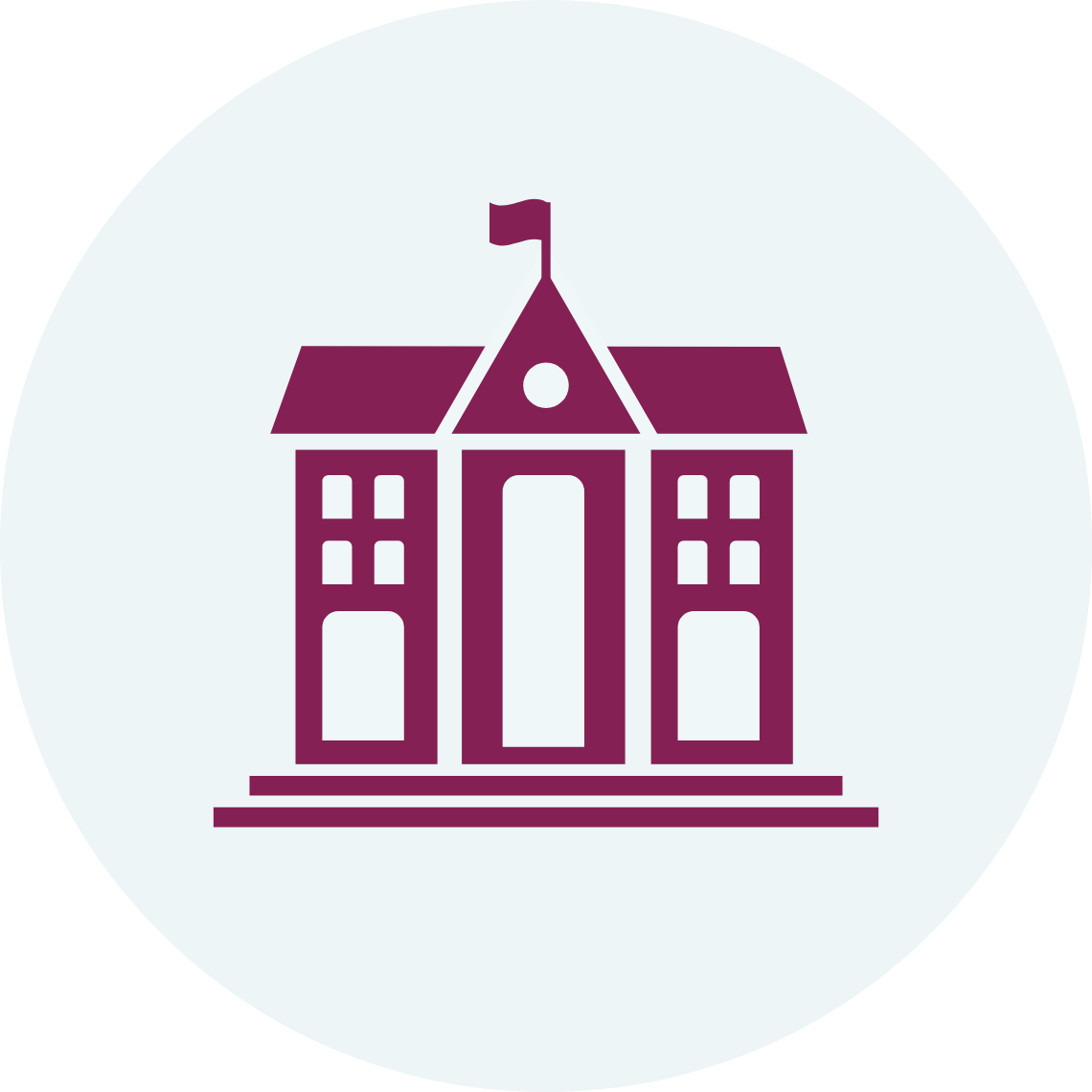 Which School Is the Right Fit?
Finding the right match between student and school often requires careful investigation and on-site visits.  In some respects, the challenges of applying for and attending a college, university, or other school are the same for students with Duchenne as they are for other students. Just like any new college student, students with Duchenne want to find their place in college. Joining a club or group on campus is a good way to make friends and feel part of the college.

The rewards of going to college are not limited to earning a degree—the experience provides a tremendous opportunity for renewed confidence, new friendships, personal growth, and fulfillment.