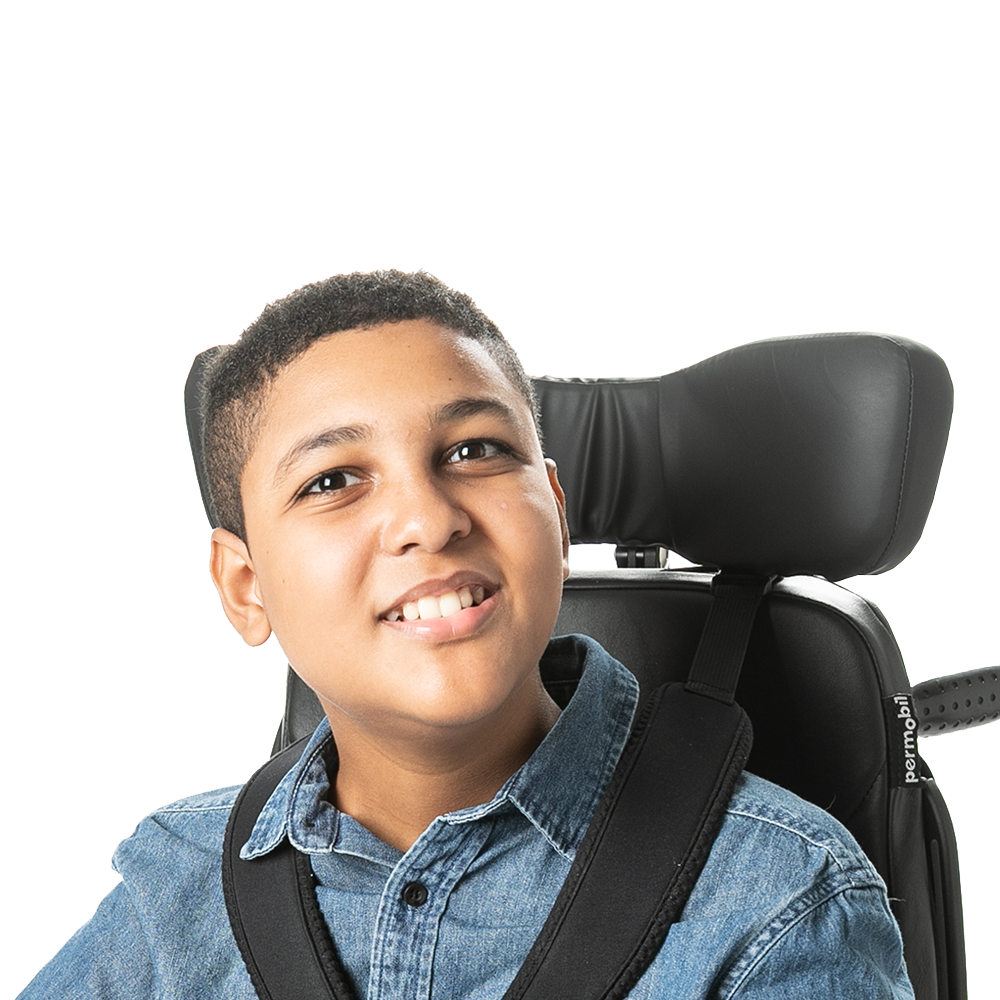 CALEB, living with Duchenne.
Leaning on the Community
If you're just learning about Duchenne because you or someone you care for has received a diagnosis, it's normal to feel overwhelmed and anxious about the future. It's also important to remember that, while many changes are in store, the future for those living with Duchenne muscular dystrophy is more hopeful than ever.
There is no such thing as a "typical" Duchenne patient: each person living with Duchenne progresses at their own pace and has unique, individual needs that will change over time. But one thing is certain: We can learn from each other. Hear from those who are living with Duchenne about the impact of this disease and learn more about how you can prepare and access available resources and support.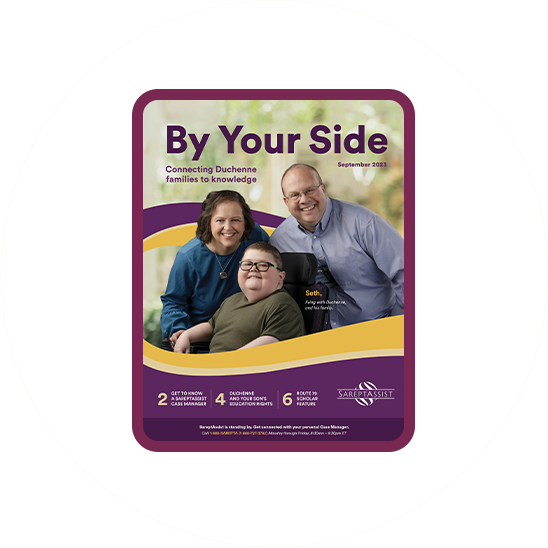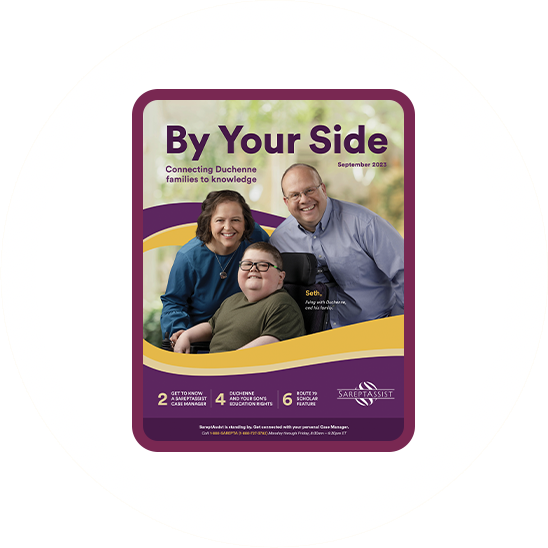 Connecting Duchenne Families to Knowledge
By Your Side is a newsletter designed to bring resources, articles of interest, and much more to people living with Duchenne. See what's inside.
Traveling with Duchenne
Katie describes how Duchenne does not limit her brother, Joseph, and the family from traveling together. Watch as she explains how flying on an airplane may take a little more advanced planning, but with some special instructions and self-advocacy, it is manageable and enjoyable.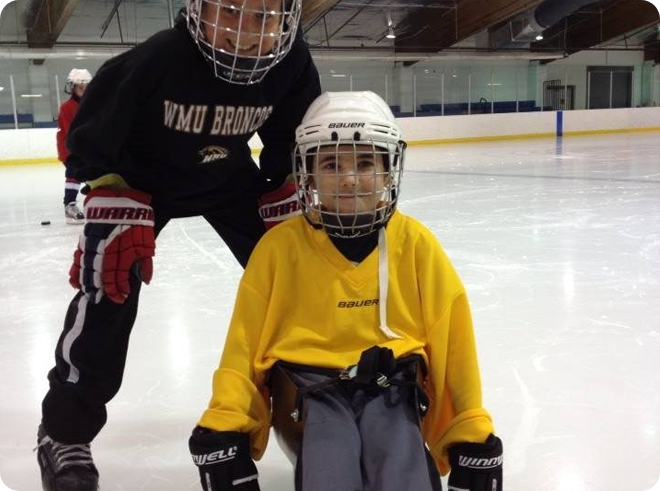 Staying Active Is Key
As Duchenne muscular dystrophy advances, the body's muscles become weaker and increasingly prone to spasms, cramping, and a loss of control and stability. Individuals with Duchenne may become fatigued easily and gradually begin to experience difficulty walking. Weakness in the core muscles of the torso can result in scoliosis (curvature of the spine), which may further contribute to mobility challenges.
Regular movement keeps joints working properly and helps to maintain muscle strength. This is true whether the person with Duchenne is able to move independently or with the help of adaptive technology in the form of mobility aids.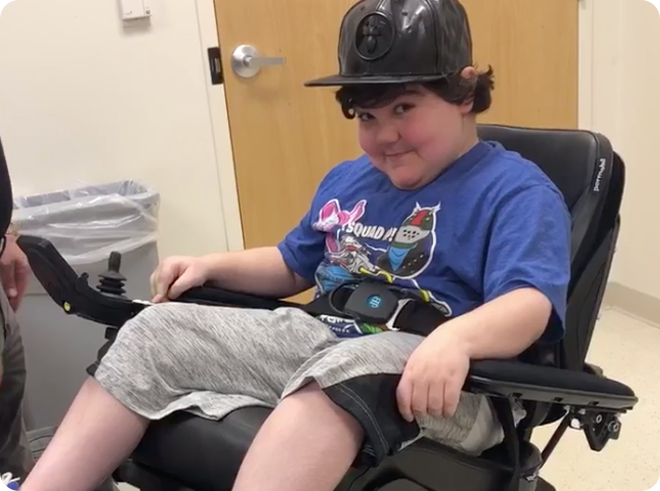 Preserving Mobility
Mobility aids allow patients to preserve mobility and independence for as long as possible, although the transition to using these devices can be emotionally challenging for both patients and parents. Anxiety, depression, and concerns about disease progression may all be triggered by the transition to mobility aids. These reactions are natural and may be eased by consultation with a trained psychologist or therapist.
Walkers and canes may be helpful for reducing muscle stress and fatigue, maintaining independence, and providing stability to reduce the risk of falls. However, over the course of disease progression, wheelchairs, scooters, and strollers may become necessary.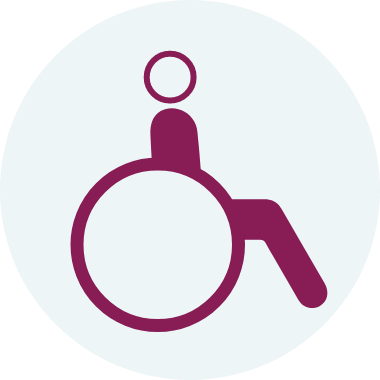 Examples of Mobility Aids
A trained physical or occupational therapist can help identify an appropriate mobility aid based on the needs of the patient, and may also be able to assist the patient with its use.
Examples of mobility aids include:
Canes
Walkers
Manual or powered wheelchairs
Motorized scooters
Strollers
Making Mobility More Accessible
The Jett Giving Fund was created by the Jett Foundation to help families living with Duchenne defray the cost of much-needed but expensive medical and accessibility technology. In 2020, the Jett Foundation expanded the program to address the needs of Duchenne families facing hardships due to the COVID-19 pandemic. Find out more at https://www.jettfoundation.org/jett-giving-fund.
Wheelchair-accessible transportation services are available in many areas. Your local patient advocacy organization may be able to help you identify the right transportation service for you. At some point, owning a wheelchair-accessible vehicle may become something to consider. The expense is considerable, but grants and government support are available. Eligibility may vary by state. See the Community Resources section of this website for more information.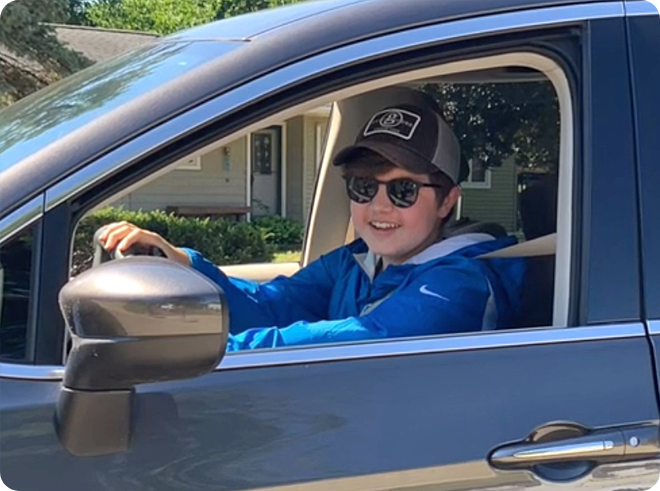 Which Vehicles are Best?
Vans and minivans are generally the most adaptable vehicles for wheelchair access and are among the most popular choices. Many vans or minivans can be modified with a ramp, which allows entry to the vehicle either through the rear or side doors. In addition to their point of installation, ramps may be categorized as either foldout or in-floor. The foldout ramp is typically installed in the passenger-side doorway, unfolding during use and folding for storage. The in-floor ramp is contained under the floorboard and slides in and out during use. There are advantages and disadvantages to each style of ramp, and families should evaluate all options carefully to understand which best suits their needs.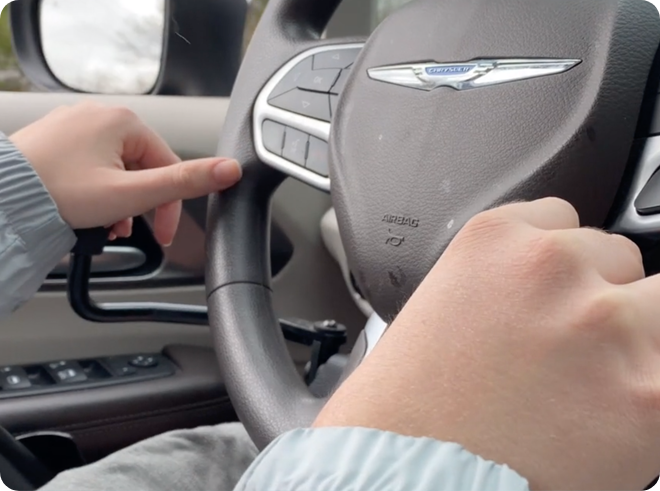 Accessibility Behind the Wheel
Driving with Duchenne is possible for many individuals. Side-entry vans are generally more appropriate for drivers with Duchenne. In some cases, the entire floor of the vehicle is lowered, making entry and exit from the vehicle easier. In addition, it is possible to modify the vehicle to allow a driver to use their own wheelchair (properly secured) or to transfer to the existing driver's seat. Wheelchair dimensions and configurations may determine which vehicle is most appropriate. For example, those who sit high in their wheelchair may need a vehicle designed or modified to provide additional headroom. 
Making it Work: Duchenne Adaptations Around the House

If your child is newly diagnosed with Duchenne, then making home modifications may not be the first of your priorities. Eventually, however, it is usually necessary to make some changes to maximize your loved one's freedom and independence. In some cases, it may make sense to consider if your current home is even suitable for making long-term structural changes. For example, if a child's bedroom cannot be placed on the same floor as the bathroom, kitchen, and living room, then it may make sense to consider other home configurations before attempting modifications.

Help make your home more accessible with these useful tips from the Duchenne community.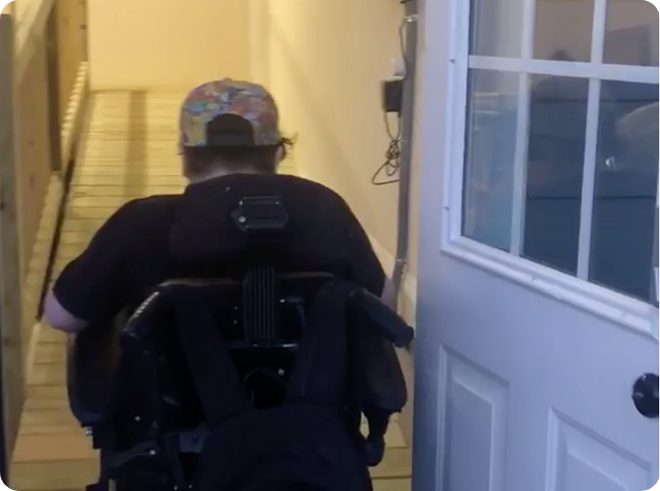 Getting In and Out
In most cases, facilitating access to the house will involve eliminating steps for at least one entrance. Ramps to accommodate wheelchairs, scooters, strollers, or walkers can be constructed from concrete, wood, or aluminum. If constructing a wooden ramp, be sure to apply grit strips or sand paint to surfaces to help make them slip resistant.
Ramps come in a variety of shapes, including straight lines, wraparounds, and ramps with built-in landings between sections. In some cases, a portable ramp may address the need. Any ramp works best when constructed in a location that allows for convenient access to interior rooms.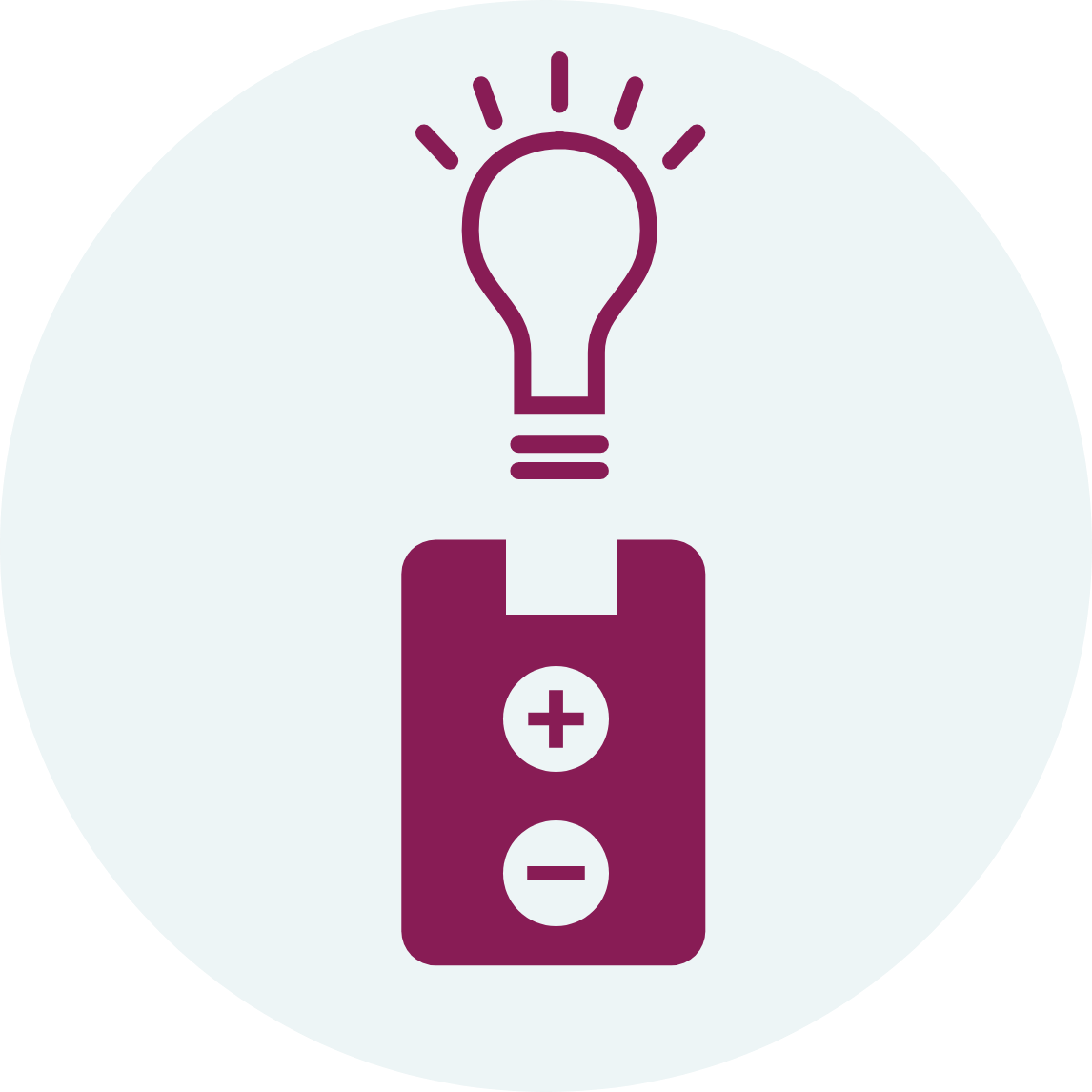 Let There Be Light
If the light switches are located too high on the wall, remote control units are easily fitted and will allow for easy accessibility from anywhere in the room. It may also be possible to lower switches on the wall or have additional switches installed at locations and heights that allow for independent access.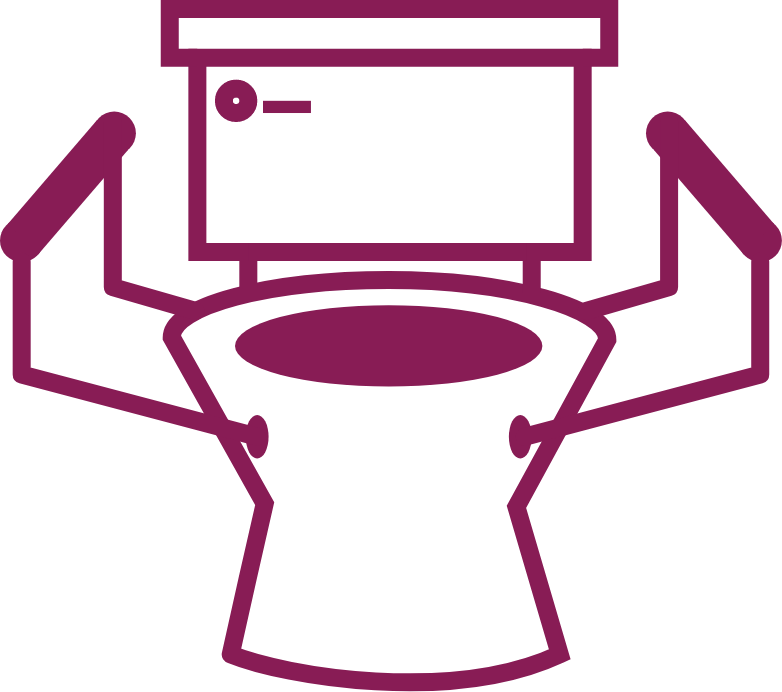 Independence in the Bathroom
To maximize independence, it may be helpful to have one full bathroom on the main floor. An accessible bathtub and shower, including a transfer seat, will make it easier to move from the chair to the bathtub. Strategically placed handrails and grab bars allow for greater stability and safety.
A toilet seat that is too low can make independent transfers difficult or impossible. Accessible toilets are easy to find, or alternatively, a raised seat can be clamped to the existing toilet bowl for an easy, improvised solution. Additionally, a wall-mounted or pedestal sink allows legroom underneath for people using wheelchairs.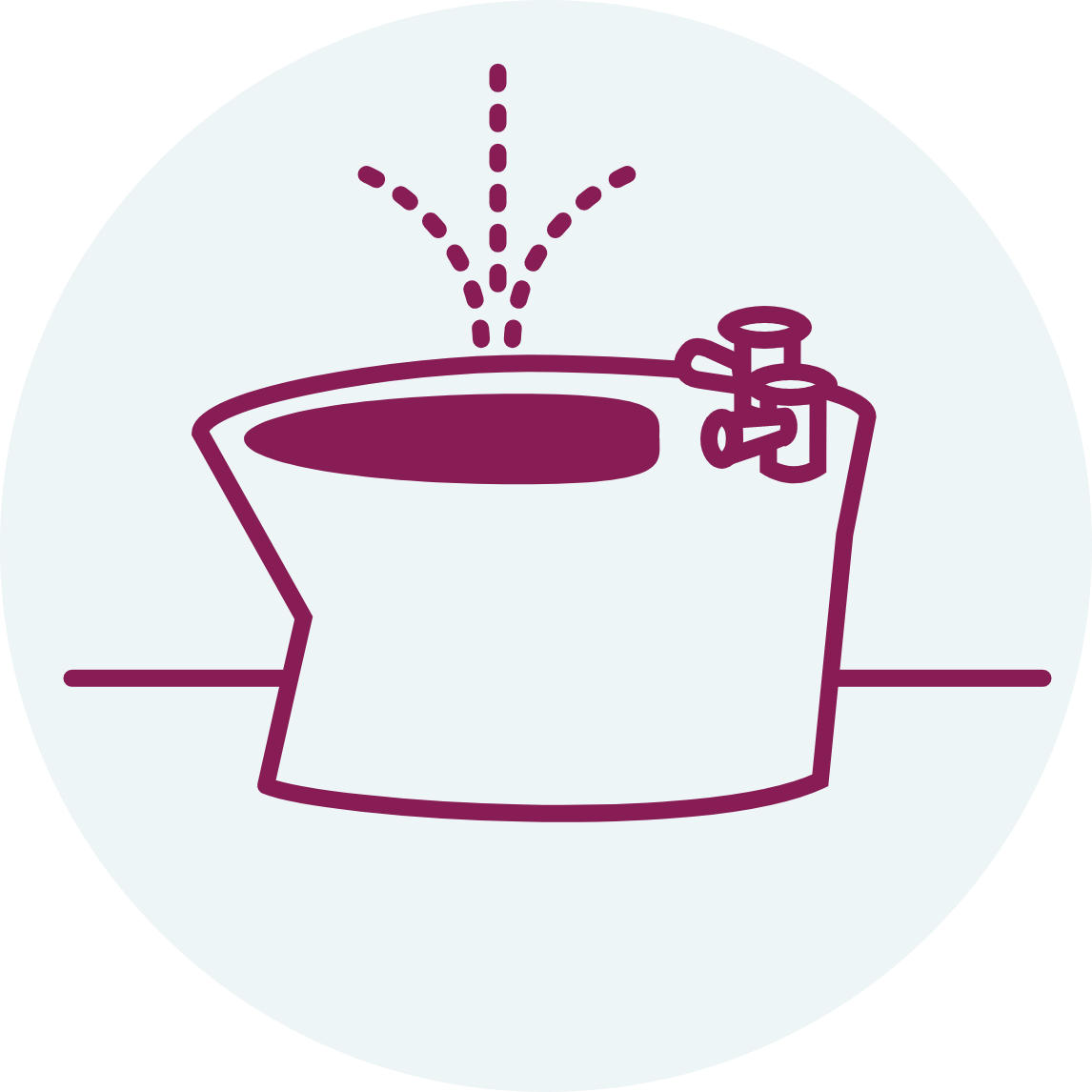 An Unexpected Self-Care Solution
Some families have found that installing a bidet in the bathroom allows for greater hygiene and independence for their loved ones with Duchenne. This can be especially helpful as boys enter their teenage years and concerns for privacy and self-reliance become even more important.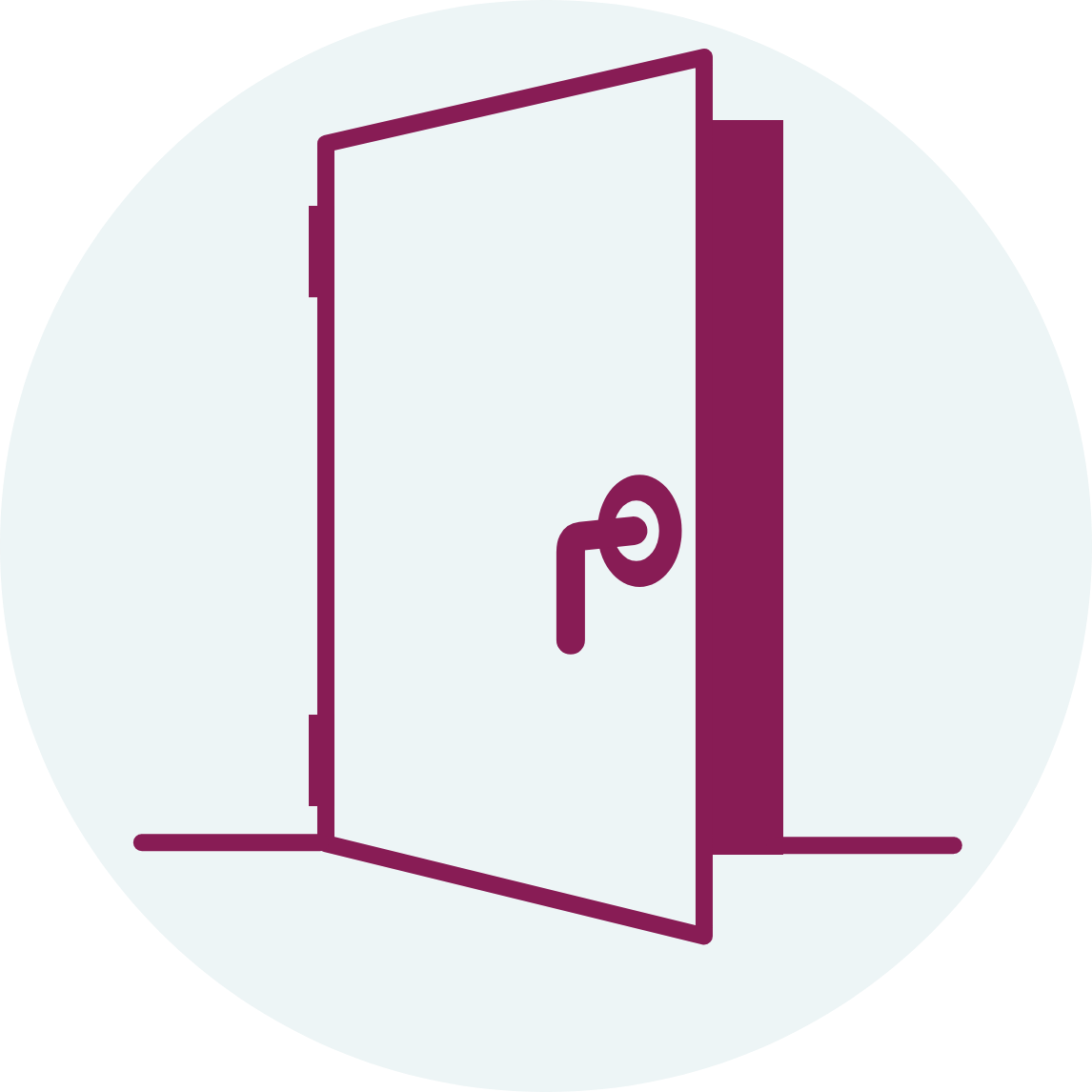 Kitchen Cabinets Within Reach
Knob-style handles on doors or even cabinets can be difficult for people with compromised strength or dexterity. Pull handles are a relatively quick, easy, and inexpensive. There are many styles available. Where possible, installing remote-controlled power doors can enable easy access for individuals with reduced upper body strength or mobility.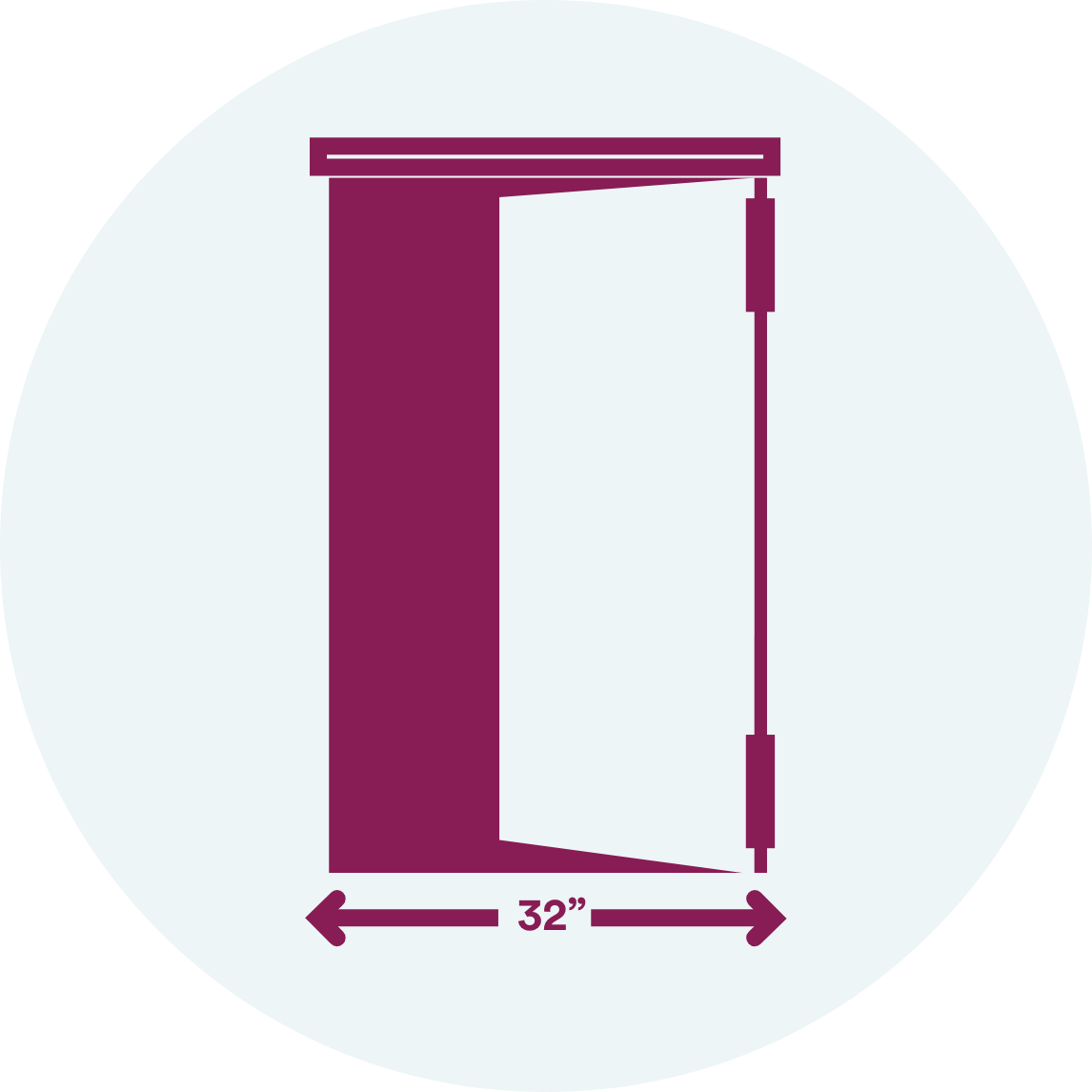 Doors and Doorways
Doorframes should be at least 32 inches wide to accommodate most wheelchairs. It may be necessary to widen both the main entryway and some interior doors. Bathrooms can be made more wheelchair accessible by modifying the door to swing outward, not inward.
These tips are just some of the home modifications that may help you adapt to living with Duchenne. Resources including the Colorado State University Extension website provide more suggestions about home modifications.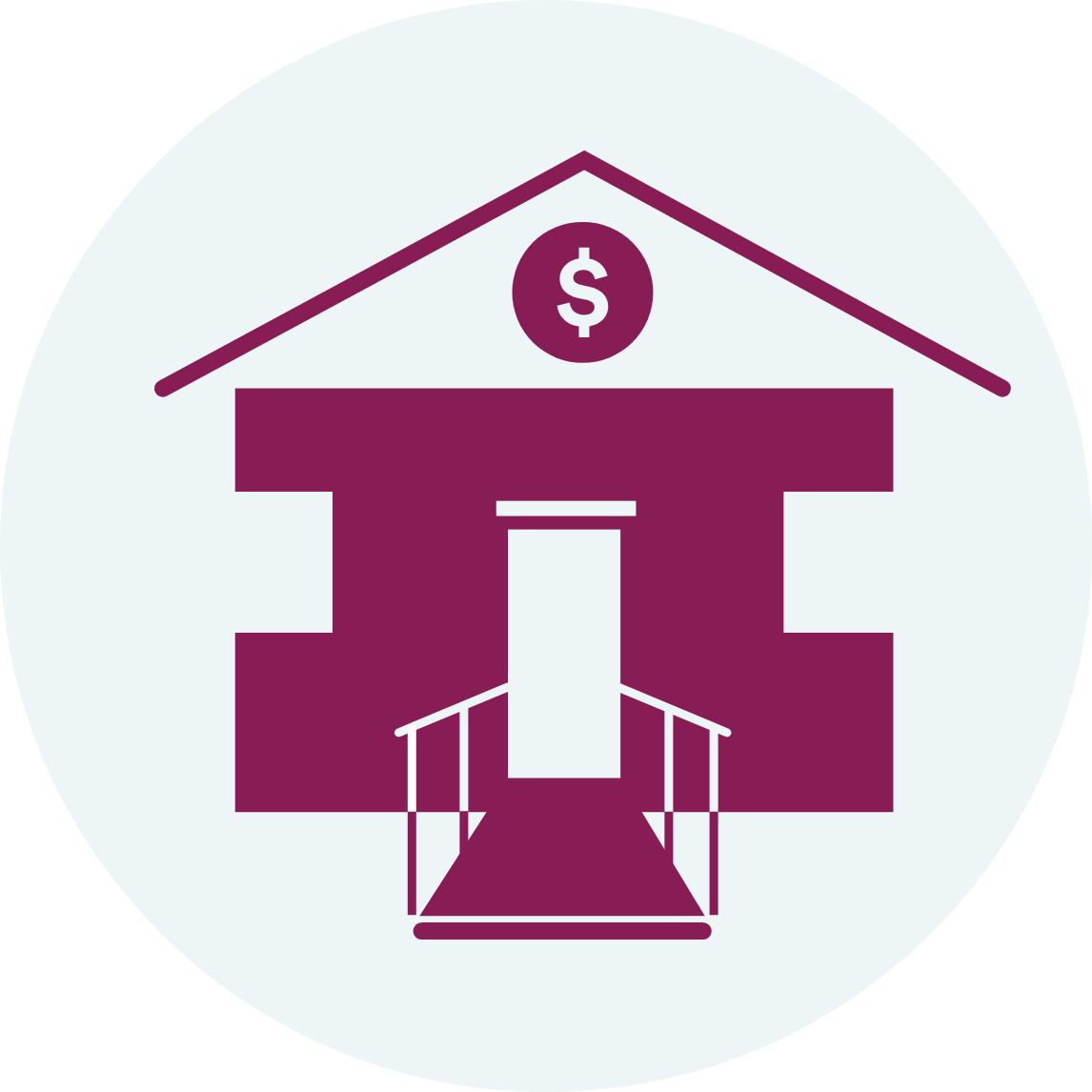 Financial Support for Remodeling
Remodeling your home can be expensive. The PPMD website and Little Hercules Foundation list private and government funding sources, including grants and loans, that can help ease the financial burden of modifying your home.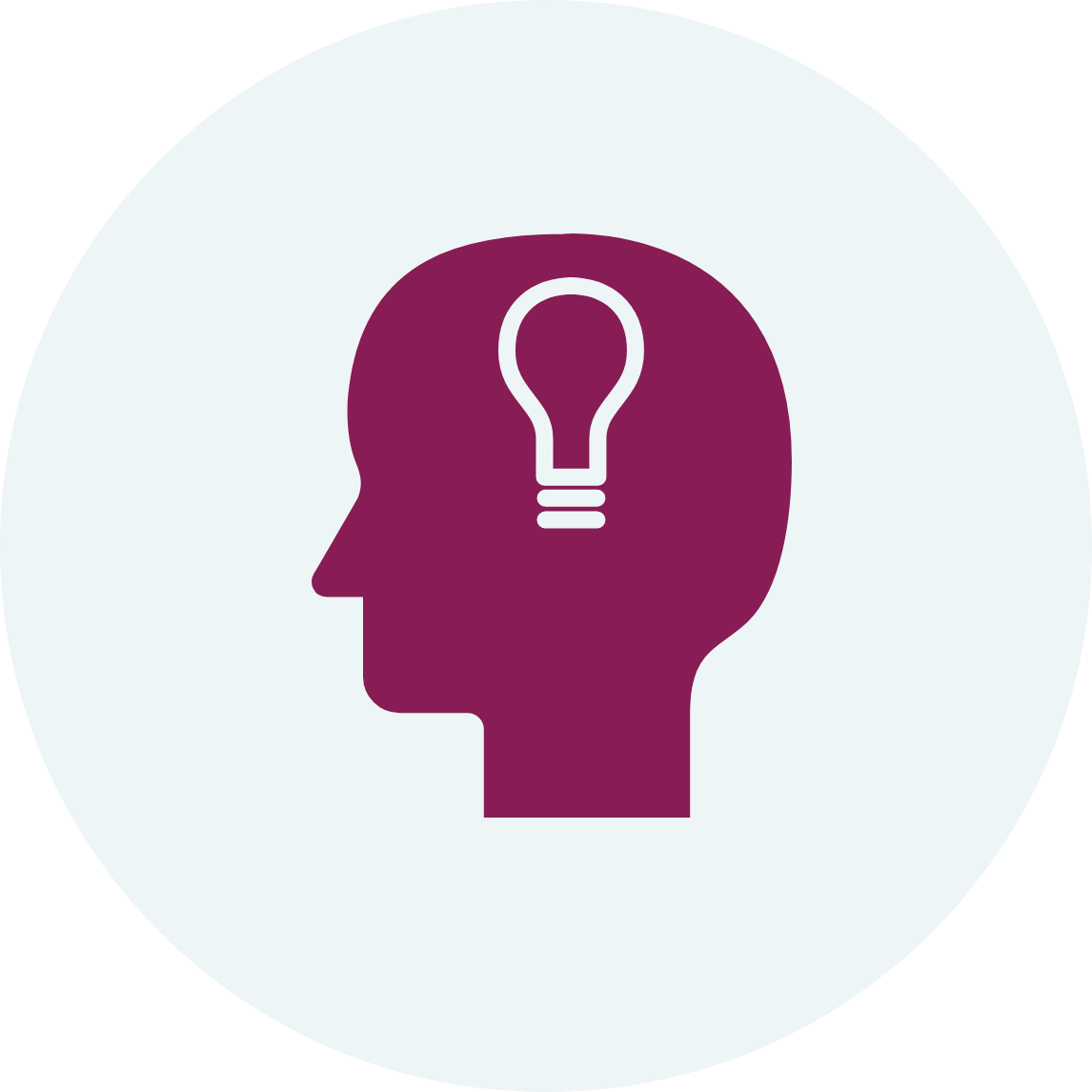 Share Your Ideas
Do you have a Duchenne life hack? What creative ideas have you come up with to help make living with Duchenne easier? Share your ideas at hello@sarepta.com